Singing / Chanting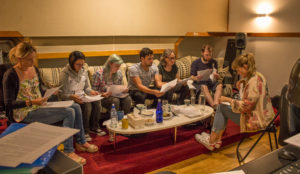 Description:
It is said that being a successful voice artist is 10% about having a good voice and 90% skill and knowledge
This course teaches you how to improve your skills as a voice artist, build your knowledge about the voice-over industry with a view to building a career in voice over or voice acting, and gives you a professionally produced voice reel produced over the two day workshop to help you get work
Description:
​The LightRoom is a brand new yoga, meditation and event studio in the heart of Mount Maunganui. We like to think of it more like stepping into a lounge room and sacred space as opposed to a studio.  The feeling of coming home is immediate as you walk in the door.