Description
Asylum seekers are people who, because of fear of persecution in their home countries, have crossed international borders in search of protection. No-one chooses to be an asylum seeker.
That is what we are here for – to provide safety, support and advocacy for all people who are driven to seek asylum, for any reason.

Description
Canterbury & New Zealand Business Association is an Incorporated Society and registered charitable non-profit organization which facilitates connections and services for business whilst empowering immigrants, indigenous communities,  women; refugees and youth. The organisation focuses on their socio-economic outcomes.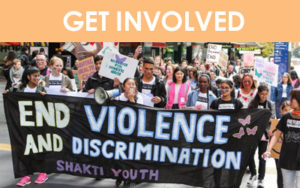 Description
As a not-for-profit organisation, Shakti's work is built upon the kindness and generosity of New Zealanders who play a big part in saving the lives of countless women and children from our community.  It is only with your help and support that we can continue to empower marginalised women and children experiencing domestic violence.