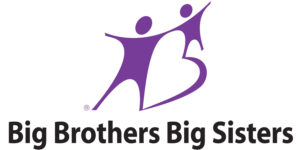 Description
Big Brothers Big Sisters mission is: to make a positive difference in the lives of tamariki through strong and enduring, professionally supported, mentoring relationships.
Research highlights the powerful, positive and lasting impact that mentors can have on our young people.

Description
Big Buddy works on the simple philosophy that boys develop more confidence and resilience when they have a positive male role model to look up to.
Description
The New Zealand Youth Mentoring Network is a "charitable trust" who works alongside those that work with young people.  We provide advice, support, access to best practice resources and professional development in Mentoring.
We are governed by a voluntary board of professional individuals with extensive experience in working with young people. Our General Manager works with a team of dedicated contractors to deliver on our organisational objectives.