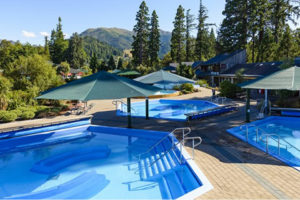 Description
The best place to escape, Hanmer Springs Thermal Pools & Spa is an easy drive, just 90 minutes north of Christchurch. The best place to indulge, with a range of pools including relaxing rock pools, soothing sulphur pools, an array of water jets and bubbles - at a range of temperatures. Plus a luxurious day spa with a range of treatments, private pools, sauna and steam rooms. The best place to act like a kid, with an activity pool, lap pool, lazy river, water slides, garden picnic areas and the Tea Kiosk Café & Grill. Quite simply – the best place.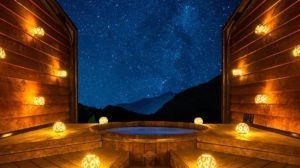 Description
Onsen Hot Pools is located high on a cliffside overlooking the magnificent Shotover River canyon, providing views over breathtaking alpine scenery and the perfect vantage point to watch the Shotover Jet jetboats on the river below.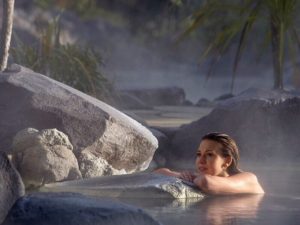 Description
Polynesian Spa's geothermal mineral waters are sourced from two natural springs and feed into 28 hot mineral pools. The slightly acidic Priest Spring waters relieve aches and pains while the alkaline waters of the Rachel Spring nourish skin.