Laughter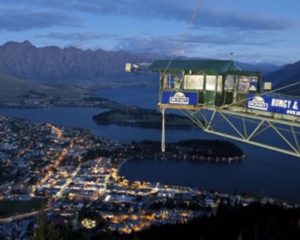 AJ Hackett Bungy New Zealand is synonymous with innovation, adventure and bucket lists. With over 27 years of experience we are one of New Zealand's leading tourism adventure companies that offer adrenaline-fuelled fun to the masses. (photo credit AJ Hackett Bungy New Zealand).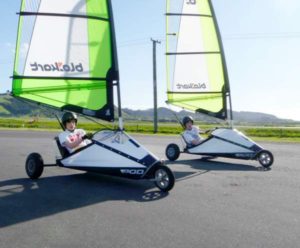 Come and visit the home of blokart and have a blast on the land sailing machine, which has taken the world by storm. Super easy to use and great fun, these machines are awesome when the wind blows. Blokart Recreation Park also has a new activity that is sure to impress. The all new electric Drift Karts are the latest attraction. These three wheeled machines are perfect for those of you looking for a bit of sideways fun! Both activities are suitable for anyone aged 8 years and over.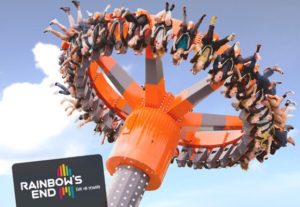 It's fun on demand at Rainbow's End so how will you play it? With over 20 rides and attractions, there's something for everyone, every day of the year except Christmas Day. If you are a thrill seeking enthusiast the Stratosfear, our latest ride, is just for you. Or if you'd like something to suit the entire family, perhaps the Log Flume or Pirate Ship. It's your fun, and you can put it together any way you like. For children 8yrs and under, make sure you visit Kidz Kingdom, it's an amazing family entertainment centre just for the younger kids. We recommend that you book your tickets online. It's cheaper than buying them when you arrive, so it's well worth pre-booking before you come. Please note, discounts do not apply to Kidz Kingdom and spectator passes.