Description
We run programmes to protect and restore our species, places and heritage, and provide opportunities for people to engage with these treasures.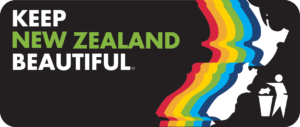 Description
Today we mobilise over 70,000 volunteers every year - cleaning up beaches and litter, removing graffiti, planting trees and much more. We also work in schools teaching our kids to be Tidy Kiwis and helping to protect our beautiful country for future generations. We can't do this without your support. As almost all our work is done by volunteers, your donation can achieve a huge amount.

Description
Sustainable Coastlines is a multi-award winning New Zealand charity run by a team of hard-working staff and a network of passionate volunteers and collaborators. Our mission is to enable people to look after the coastlines and waterways they love.
We love our coasts and we work with our sleeves rolled up to keep them beautiful. We coordinate and support large-scale coastal clean-up events, educational programs, public awareness campaigns and riparian planting projects. We also help groups run their own events. Through these efforts, we motivate volunteers and communities around Aotearoa and the Pacific to look after the beaches and rivers we love.