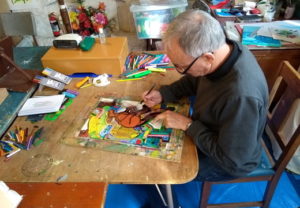 Description
We providing art tuition for people of all ages with a broad range of special needs. Our vision is to support and encourage students to use artistic expression to communicate ideas, thoughts and feelings.

Description
Do you have a passion for the arts? Want to make connections with like-minded arts-lovers and arts professionals? Are you enthusiastic and friendly? Do you enjoy taking part in free, fun and creative public activities?
Every year, Auckland Arts Festival seeks enthusiastic volunteers to work with us.

Description
Rotorua Museum housed in the iconic Bath House building is a must-see visitor experience. Here you can discover the region's rich Māori culture, volatile volcanic landscape and dramatic history brought to life through multi-media exhibitions, innovative displays, cinema experiences and informative guided tours.